Creative Stage Mission Statement:
As an extension of the Fine Arts Center, Creative Stage aims to provide theater opportunities for youth, families, and growing artists through a variety of shows that will entertain, empower and educate all those who participate and attend.
Our 2017-2018 Season of Creative Stage:
Peach Days Melodrama: Dastardly Deeds at Fortune's
Landing" September 8 & 9, 2017

Pied Piper The Musical- December 7, 8, 9, 11, 2017.
No Clue, the Parody - March 1, 2, 3, 5, 2018,

Pirates of Penzance Jr. - May 10, 11, 12, & 14, @ 7 pm

Our 2016-17 Season of Creative Stage included:
Peach Days Melodrama: " The Fantastical Finster
Sisters" September 9 and 10, 2016
The Story of Hansel & Gretel (Musical) -
Dec 1 - 5, 2016
Murder Mystery at the Murder Mystery -

Feb 3, 4, and 6, 2017
You're a Good Man Charlie Brown -
March 3, 4 ,5, and 6, 2017
"Aladdin Jr., The Musical" - May 4, 5, 6, and 8, 2017

Our 2018-2019 season

September 2018 Peach Days Melodrama:

Litt'l Red and the Red Ryders
In Troubled Times In Cactus Gulch
"Wonderland" (a musical)
under the direction of Ashley Pyle Patterson and Colton Kraus.
With a cast of 34 students 8-18 years of age portraying a musical adaptation of Alice in Wonderland.
Thurs, Fri, Sat & Mon Dec. 6, 7 8, & 10

Winter High School play- "Flamboyant Occasion" and "Gandy Dancers"

for ages 14 to 18, More information to come.

Spring Musical- "Seussical"
Auditions January 29 & 30, 6:00 pm
for ages 8-18
Performances May 2-6, 2019

under the direction of Jennifer Delaney
Tickets $6 for adults, $5 students
"Gandy Dancers"
Auditions set for 1st week in March for ages 14 yrs and up
This musical play was written in 1969 for the centennial celebration of the joining of the rails and will be produced to help celebrate the 150th anniversary of the event.
Show times set for June 6-10, 2019
Our December 2018 Creative Stage production was "WONDERLAND" We are very proud of our cast and directors for putting on a challenging and very entertaining show!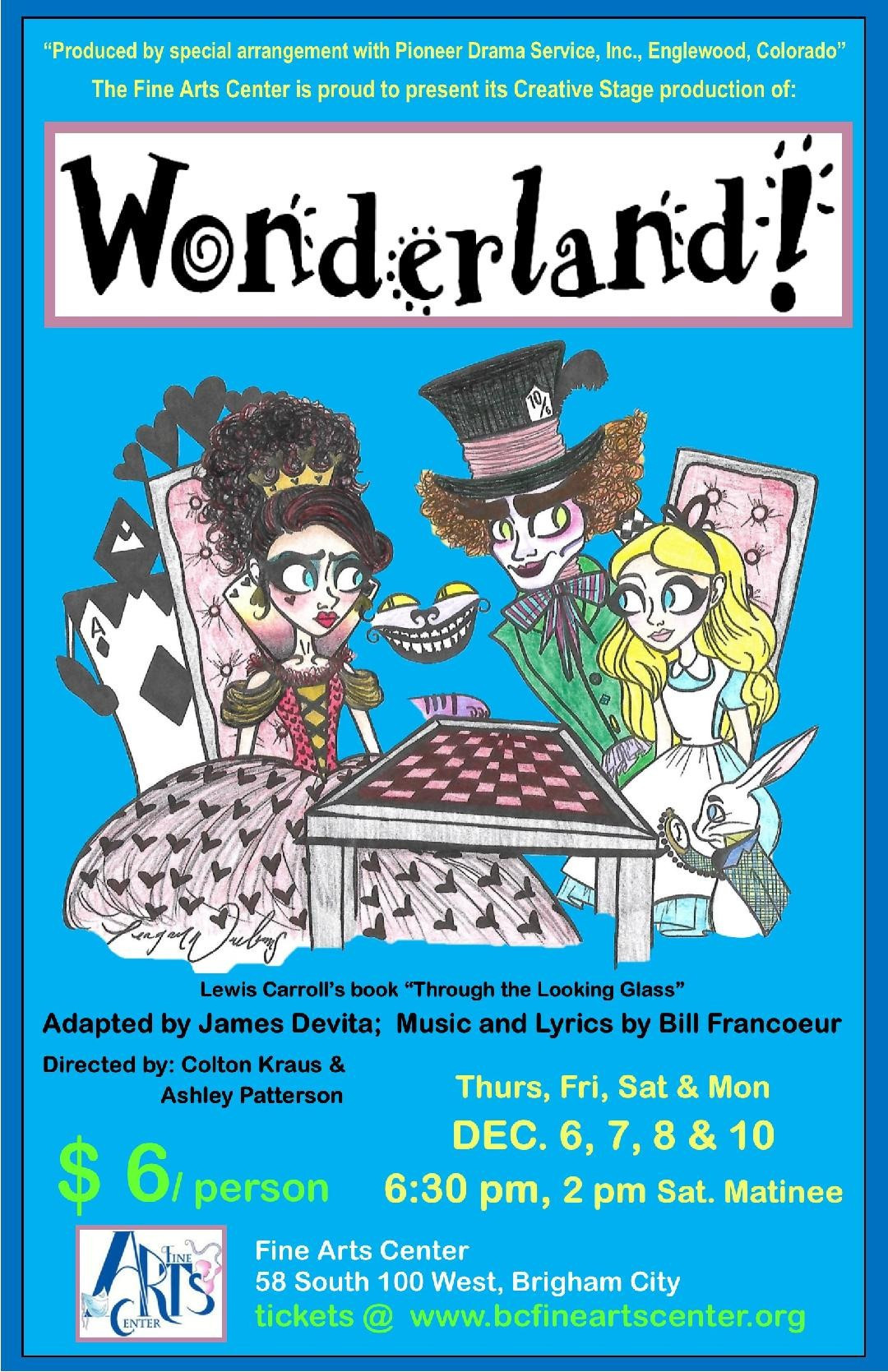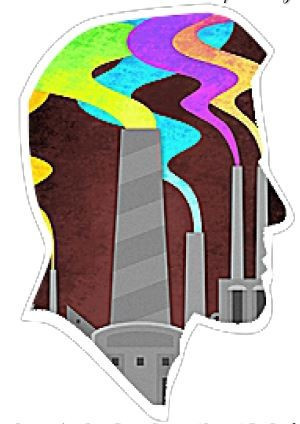 A Flamboyant Occasion
A Teen production written by teens for teens.
Rehearsals are now underway. Show dates are tentatively set for Thursday through Monday, March 7,8,9, and 11, 2019
Seussical Jr. Auditions
Tuesday and Wednesday, January 29 OR 30th 6-8 pm
Audition Call for
Seussical the Musical Jr.
at the Fine Arts Center (58 S. 100 W. Brigham City)
January 29 OR 30 from 6-8 pm
Auditions are for ages 8-16

Instructions:
Please choose and practice one of the three songs listed to audition with
It's Possible (Pt.2)
Green Eggs and Ham - up to measure 36, or right before "could you would you..."
Alone in the Universe
You can find the musical accompaniment with and without lyrics at https://wmsseussjr.wordpress.com/music/
We will have the instrumental version prepared for you to sing with on the night of auditions.
I have also included the sheet music if that is helpful for you.
You will also have an opportunity to read lines for the director's committee. Here are the three excerpts we will be using. You do not need to memorize them. Just be familiar with the words so you can be more comfortable expressing the characters.
Please print off the audition form, review the tentative rehearsal schedule, and have it filled out when you come for auditions.
If you have any questions about the auditions or have any problems with the music link or forms, please stop by or call the Fine Arts Center 723-0740.
Thank you for you interest in theater. We can't wait for the fun to begin!

Jennifer Delaney
Director