We served over 10,500 people for arts related activities this past year again. Service is counted when an hour or more of classes or programming were experienced. Some students counted in this number actually participated in 10 to 25 hours of class time (Over 300 students). Our goal is quality activities that teach, inspire, build community, and help youth and families of all backgrounds and income levels.
For more information about persons served and their various types of involvement, please see our page on reports and accountability .
Updated reports will be generated later in July and available by the first of August each year.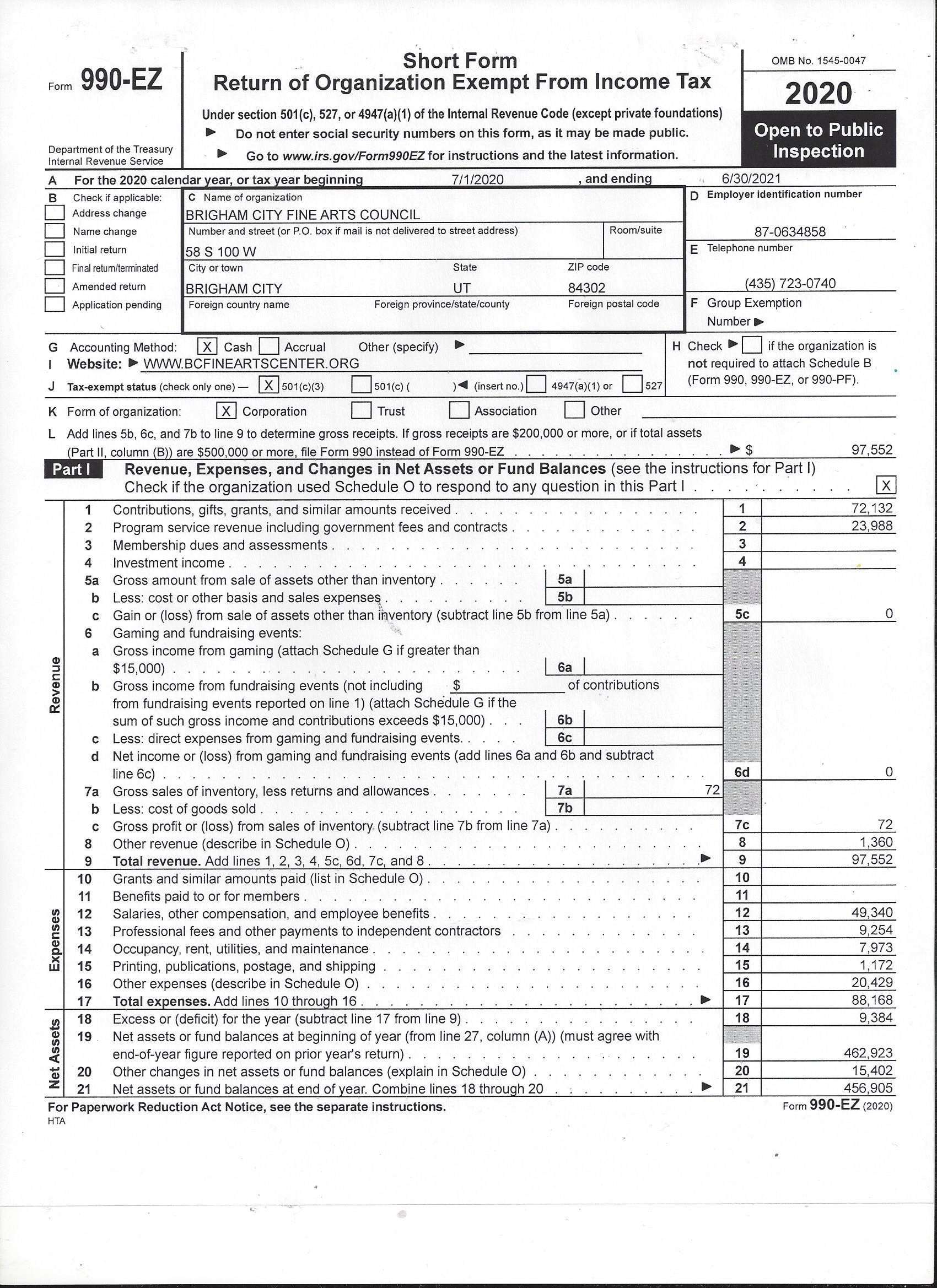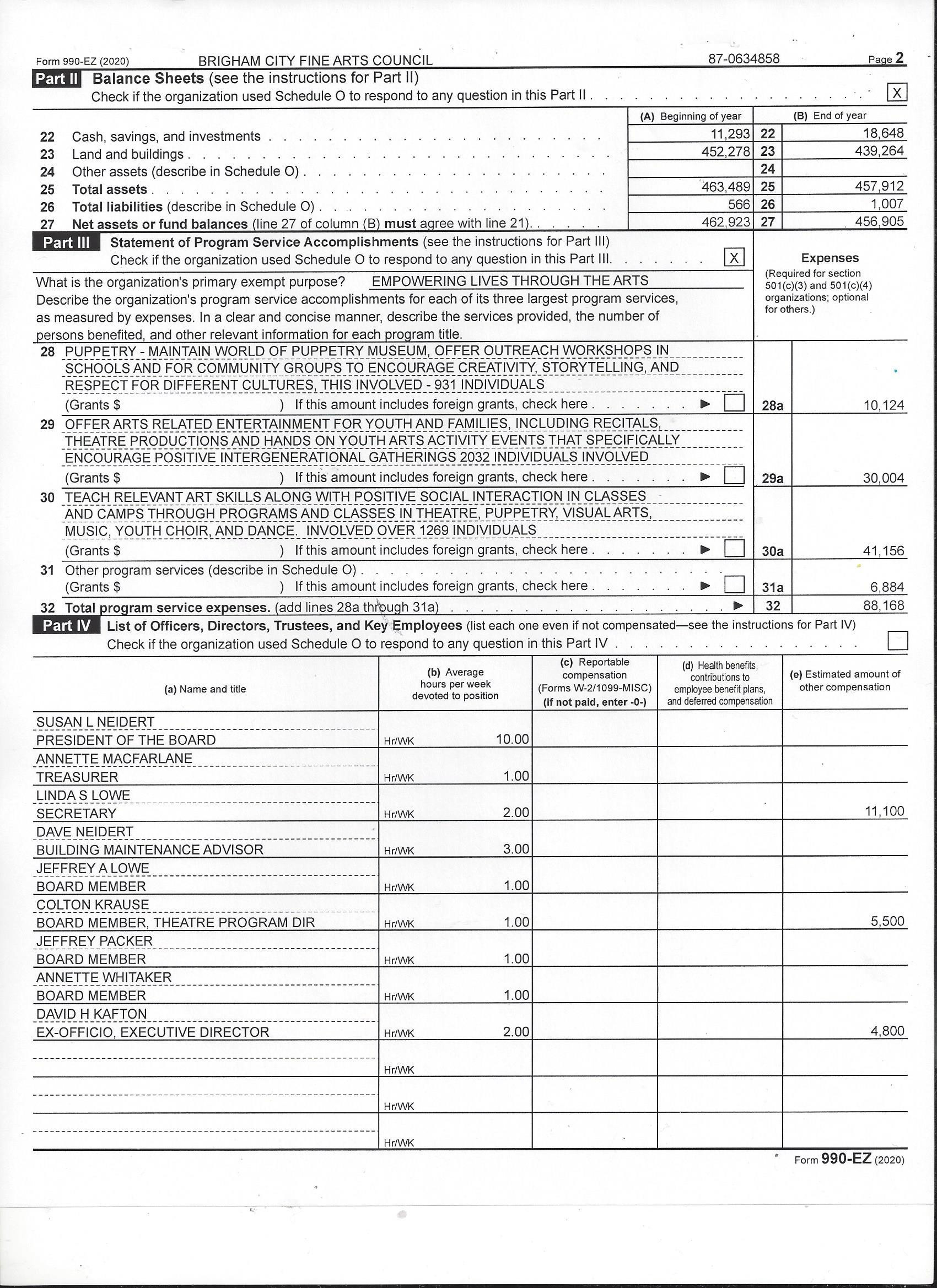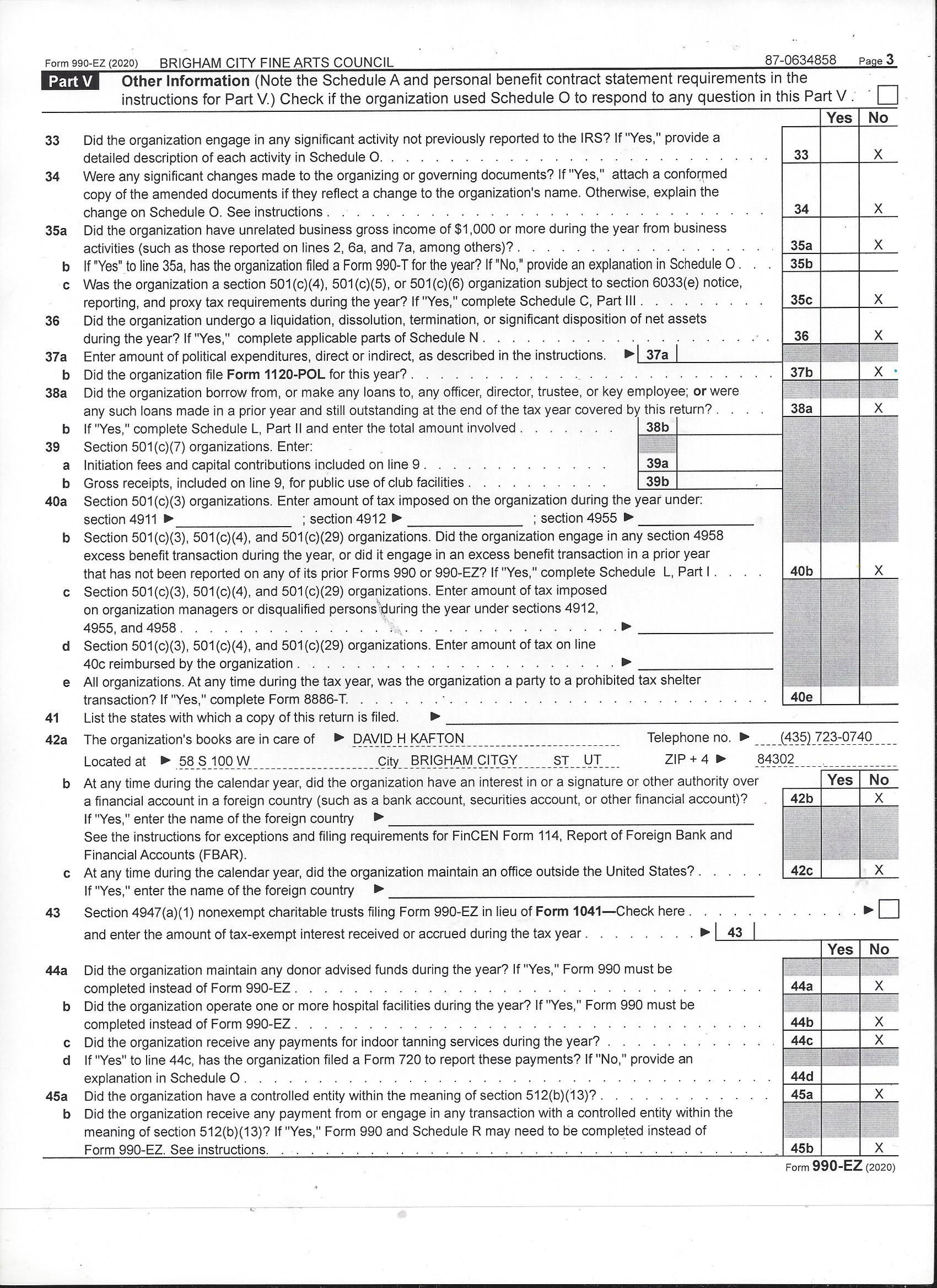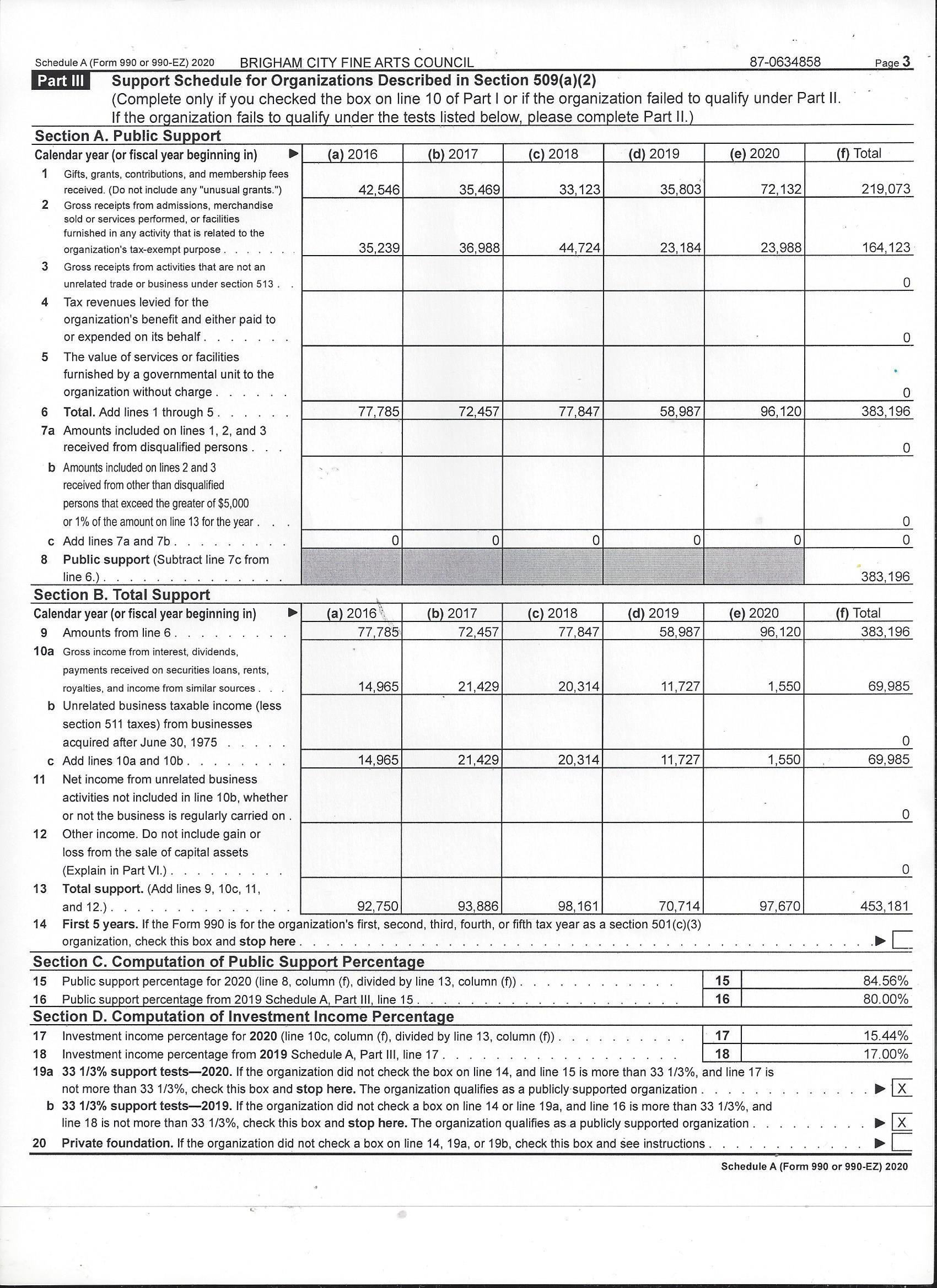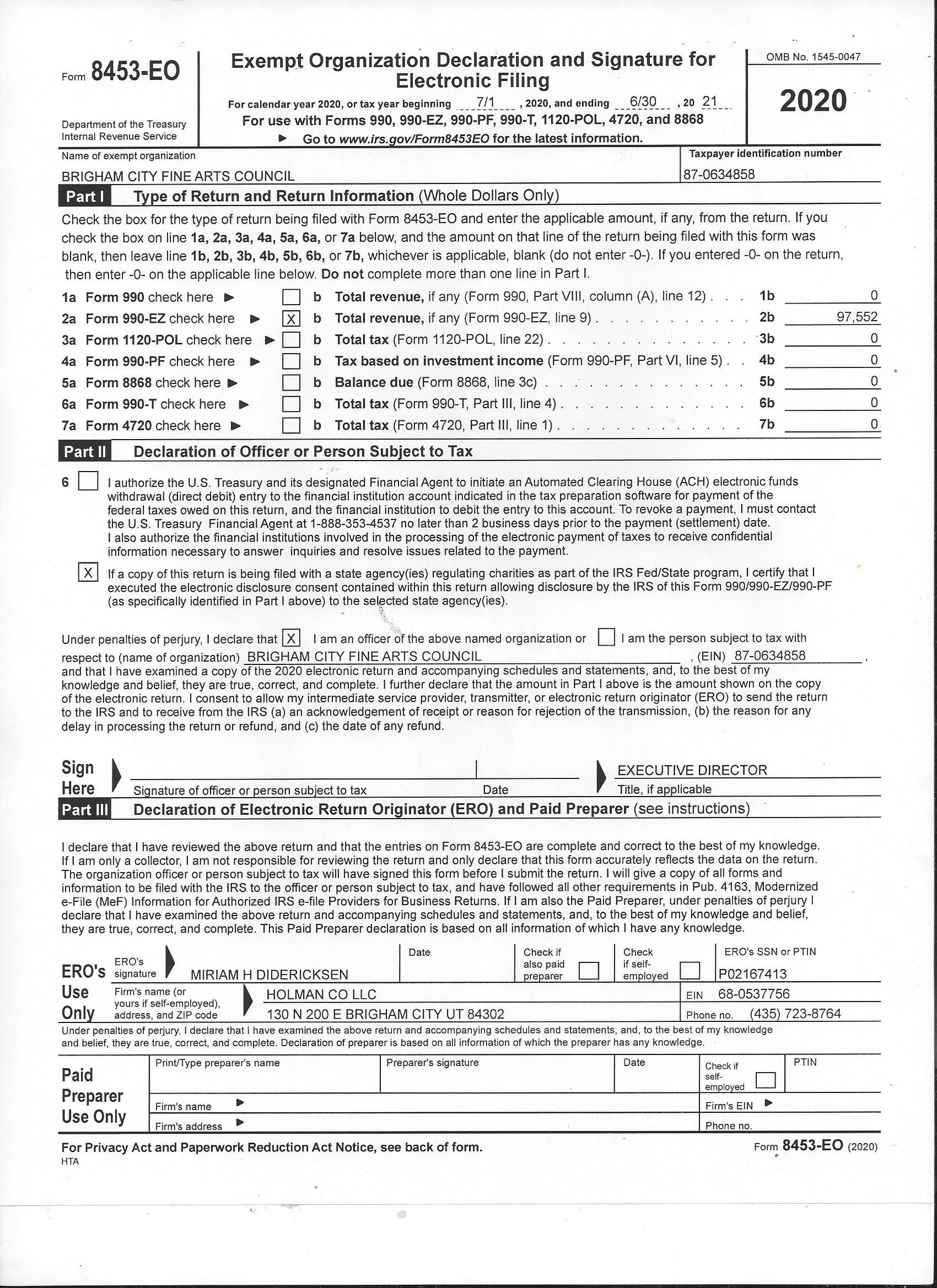 2020 990 EZ Tax Forms and Schedule 0