Youth Art Contest Guidelines and Entry Form
These are our basic guidelines -
Watch for updated information and dates by March 1, 2021
YOUTH ART CONTEST
WHAT TO DO:
1. Pick a story and plan a picture that could be used in a book about it (as an Illustration). The
story can be one that is made up, or from any book the student has read.

2. Create your vertical (portrait) format picture on a 8/2 X 11 inch piece of paper. You can use colored pencil, colored pens, water color pencils, regular watercolor paints, felt tip pens,
charcoal pencil, crayon, construction paper, torn tissue paper collage, or any other 2 dimensional media you choose.

RULES AND OTHER INFO:
1. All art work must be the youth's original design and work (no coloring book pages or use of clip-art or published cartoon characters)
2. All entries are due on or before Thursday, April 2nd by 5 pm, A picture of the artwork along with the registration information listed below can be emailed to the Fine Arts Center at arttell2020@gmail.com
A completed permission form from each parent or guardian below also needs to be submitted.
3. Chosen art work will be posted to our Facebook wall after April 20th. Watch our website for updates on when this fun virtual art show will begin.
JUDGING, DISPLAY, FOLLOW UP:
At least three judges will be called in to judge artwork, and winners will be announced Monday, April 20th, 4:00 pm on the Fine Arts Centers Facebook page along with a youth storytelling winners. First and second place winners will win cash awards of $20 up to $50 and gift certificates to some of our workshops. Winners will be chosen from four different age groups. (K-2nd grade, 3rd through 5th grade, 6th thru 9th and 10-12. ) We reserve the right to display only the top 40 entries with the ART-TELL online event.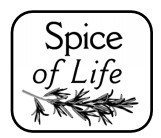 Please send an email to arttell2020@gmail.com with a picture of the art work, and the below information.
Student's Name and age
School and grade
Parent's name
Best Contact Phone Number
Home address
City, State and zip code
e-mail address
Story Title
Author
(Please give an author - If there is no book author, list "self", "family story", or "general domain"

1-2 Sentences describing how the picture fits the story.
Please submit the below consent permission form for each child.