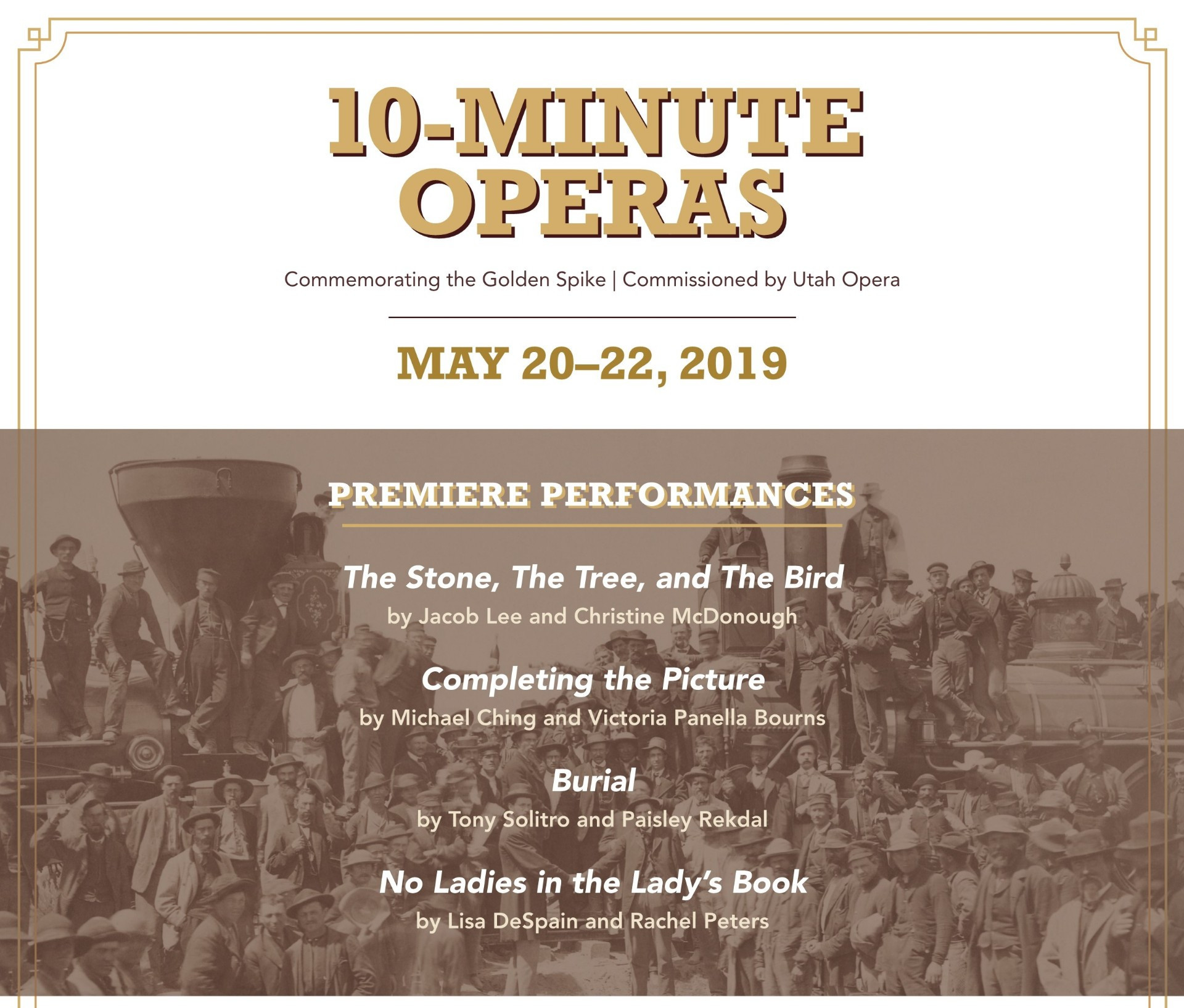 The Utah Opera is coming to Brigham City
Monday, May 20, at 7:30 PM

For more information and FREE ticket registration, visit https://utahopera.org/schedule/cultural-festival/
Please reserve your tickets now, as space is limited!
In celebration of the 150th anniversary of the Transcontinental Railroad, Utah Opera is pleased to announce four projects selected for its Commissioned Opera project for 10-minute operas on themes related to the Golden Spike. The operas will be premiered May 20-22, and then performed in community concerts and random acts of opera over the next few seasons.
Presented in collaboration with the Excellence in the Community Concert Series.