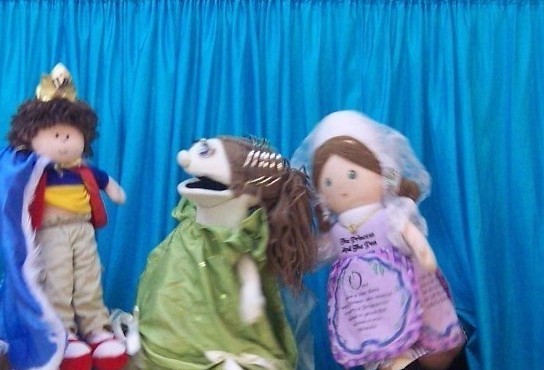 Join Miss Joyce on the 2nd Friday of the month September through May for stories, songs and a craft.
Themes add to the fun.
This program is geared to Preschoolers 3-5 years of age.
Story and Music time will be recorded and posted on Facebook.

https://www.facebook.com/FineArtsCenterBrighamCity
Preschoolers and parents are also invited to join us for
PRESCHOOL MUSIC TIME
on the 4th Friday of the Month
This includes more songs and song games as well as stories, puppets and a craft.
Come join us for Puppet Story Times *

2nd Fridays, 9:30 am
We miss the giggles and the feed back from our young friends.
We are working hard to keep our building clean and would like to see if scheduling smaller groups works for maintaining safe social distancing. Miss Joyce will be sharing fun stories and puppet shows and a fun craft idea through video. They will be posted on Facebook the following week.
Check: https://www.facebook.com/FineArtsCenterBrighamCity

Call Fine Arts Center office for any questions at 435-723-0740