Preschool Puppet Story Time

is held the 2nd Friday of each month during the school year -September through May.
A weekly summer story hour is offered 9-10 weeks .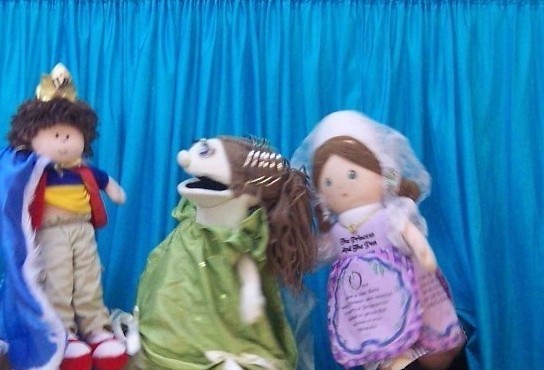 This program is geared to Preschoolers 3-5 years of age that are accompanied by a parent or adult.
Join Miss Joyce 9:30 to about 10:30 am on the 2nd Friday of the month September through May for stories, songs and a craft.
Themes add to the fun.
There is a recommended donations for youths making the craft of $1-2 per month. No resdervations needed
Call Fine Arts Center office for any questions at 435-723-0740
Preschoolers and parents are also invited to join us for PRESCHOOL MUSIC TIME
on the 4th Friday of the Month 9:30 to 10:30 AM
This includes more songs and song games as well as stories, puppets and a craft. Also free, with $1-$2 donation recommended.
Postponed until further notice.