Please watch for the following shows presented by the
Fine Arts Creative Stage teams during 2022.
Thanks to all who auditioned for Golly Gee Whiz!
Everyone did a great job and we are exited to begin rehearsal!
Rehearsals will be every Tuesday and Wednesday 5-7 pm starting Tuesday, January 11.
We are still in need of a 3 to 4 more cast members in Teens or Kids roles.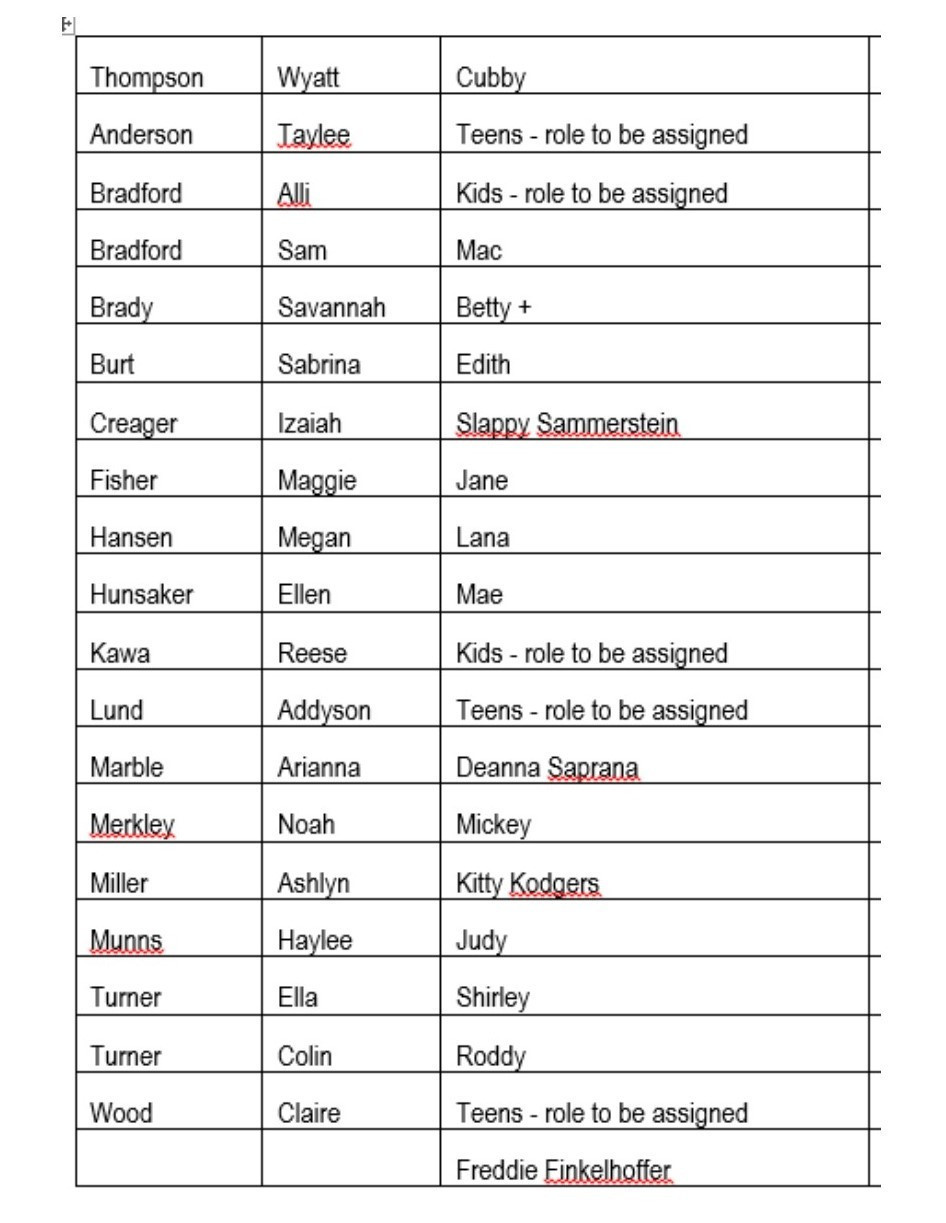 Last Name First Name Role