Watkins Park
600 W Forest Street
Brigham City, UT 84302
Join us for the whole day, or
stop by for a little while and enjoy the fun!
ALL DAY ACTIVITIES:

Tie Dying – included w/ t-shirt purchase – by craft booth
Hourly Chalk Toss starting at 8 AM– in bowl of Watkins Park
Vendor Booths and Craft Booth with rotating craft projects
Chalk Painting station – Free – Craft Booth area
FOOD TRUCKS:
World's Best Corndog
Pauni Island Grill
Waffle Love (on site from 1 to 6 PM)
Shaved Ice Booth
Schedule of Events
7 AM 5K Fun Run registration begins
8 AM: 5K Fun Run begins
8 AM to 7 pm Color Festival activities
ON THE ENTERTAINMENT STAGE
8 AM to 10 AM Good morning Playlist
10 AM: " Prytaneum" -Aaron Stokes
11 AM: "Mercury Zone" Sammy
Medina, Quinn & Chance Cacho

12 NOON: Box Car Construction
–Supplies provided -
Race ~ 12:30 PM
1 PM: "Improv Faction"
2 PM: "Taylor Ann" – Singer –
3-5 PM: "The Downtown Band"- Fun
covers of popular music
5 -7 PM: "The String Chix" – Acoustic
fiddle, guitars and humor.

6 PM: Drawing for prizes – not
necessary to be present to win
7 pm: Color Festival Ends –
Thanks for coming!!
CRAFT BOOTH SCHEDULE:
8 AM : Make your own Silly Putty
9 AM : Fun with Magnificent
Bubbles
10 Am : Ultimate magic wands
11 AM : Playdough crafts
12 Noon: Bubble fun or
check out the Box car race

construction
1 PM Glitter art

2 PM- Make your own Silly Putty

3 PM- Glitter Art

4 PM Felt Banners
5 PM Mixed crafts- smorgasbord
variety of the above
Some of our Drawing Prizes:

1. Beautiful wrought iron and
redwood outdoor bench
2. Child's bouncer trampoline,
from Skywalker Trampolines
3. Frog and Cactus Centerpiece-
from Drewes floral.


4. Child's tea set from Monarch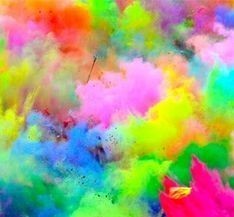 Chalk Toss 2018
Information Coming Soon.
Sign up HERE for email alerts and information about our 2018 event.