Monday April 15, @ 4 pm - Youth Art Contest Exhibit opens and winners announced. Youth Story telling winners also announced and stories shared.
Tuesday and Wednesday - Themed art entries received 2-7:30 pm. All entries due by Wednesday April 18th at 7:30 pm. Youth Art on Exhibit.
Thursday - through Saturday Exhibit of themed art competition open 2-7:30 pm

Friday - Exhibit 2-7:30 pm and Music in the City featuring the mariachi band: Mariachi de mi Tierra. at 7;30 pm

Saturday Gala Dinner, Sat. April 20 ( Reserve by Monday 4/15/19.)
Exhibit 2-7:30 pm Dinner at 6 pm and free reception and art awards reception at 7:30 pm.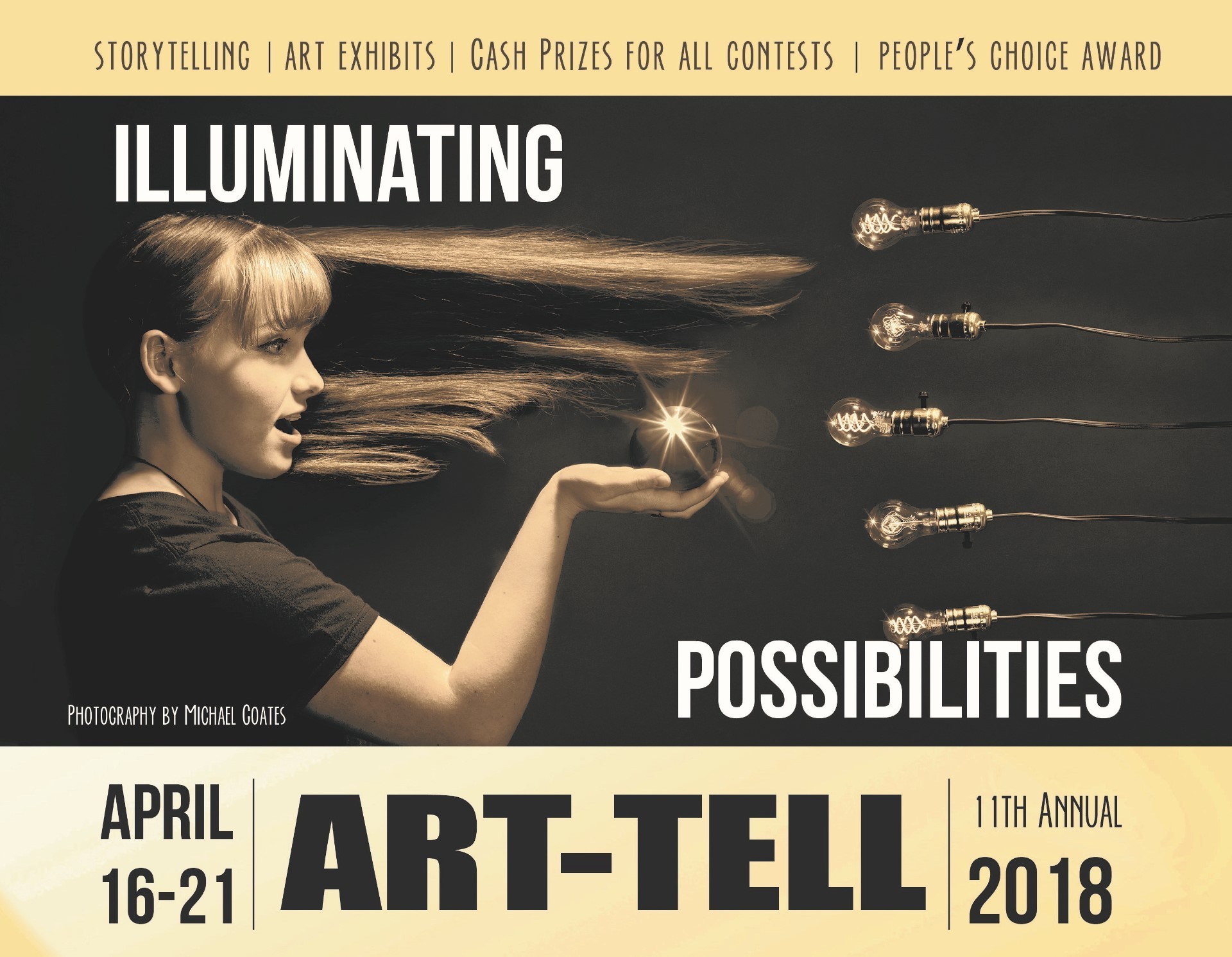 Come join us, bring your art in, or come to look and be inspired by local artists.
A variety of mediums welcomed.

Entry fee only $10 for each piece of art work entered.

Cash prizes for winners in both professional and amateur categories.
"On Track for shaping
the Future"
In honor of the 'Spike 150" Celebrations, our ART -TELL theme this year is "On Track for Shaping the Future". Spike 150 is a statewide and national celebration of the joining of the rails 150 years ago in 1869. This beginning of the transcontinental train system changed the future of this country, the completion of which happened in our own backyard in near by Promontory, Utah. The celebration is not only highlighting railroad history, but the results of the determination and innovation that made it happen.
Artists in Our April ART-TELL competition, will be asked to address the "On Track for Shaping the Future " theme in a 25 word or less comment on their artwork. Trains and/or railroad art need not be part of the entry. The emphasis can be on innovation and similar thoughts about the future or other personal interpretation. A call to entries for artists in Box Elder, Cache and Weber counties. All visual art media are welcome- paintings, drawings, fiber arts, Sculpture, photography,etc. welcome. Each artist may submit up to 5 pieces of art work, each with an entrance fee of $10.
About the theme for the annual adult art competition:
ART-TELL: Telling a story through art and enjoying the art of storytelling.
A Tentative schedule for ART-TELL events this coming year (2019)