Monday April 16, @ 4 pm - Youth Art Contest Exhibit opens and winners announced. Youth Story telling winners also announced and stories shared.
Tuesday and Wednesday - Themed art entries received 2-7:30 pm. All entries due by Wednesday April 18th at 7:30 pm. Youth Art on Exhibit.
Thursday - through Saturday Exhibit of themed art competition open 2-7:30 pm

Friday - Exhibit 2-7:30 pm and Music in the City with Linford Band at
7:30 pm
Saturday Gala Dinner, Sat. April 21 ( Reserve by Monday 4/16/18.)
Exhibit 2-7:30 pm Dinner at 6 pm and free reception and art awards reception at 7:30 pm.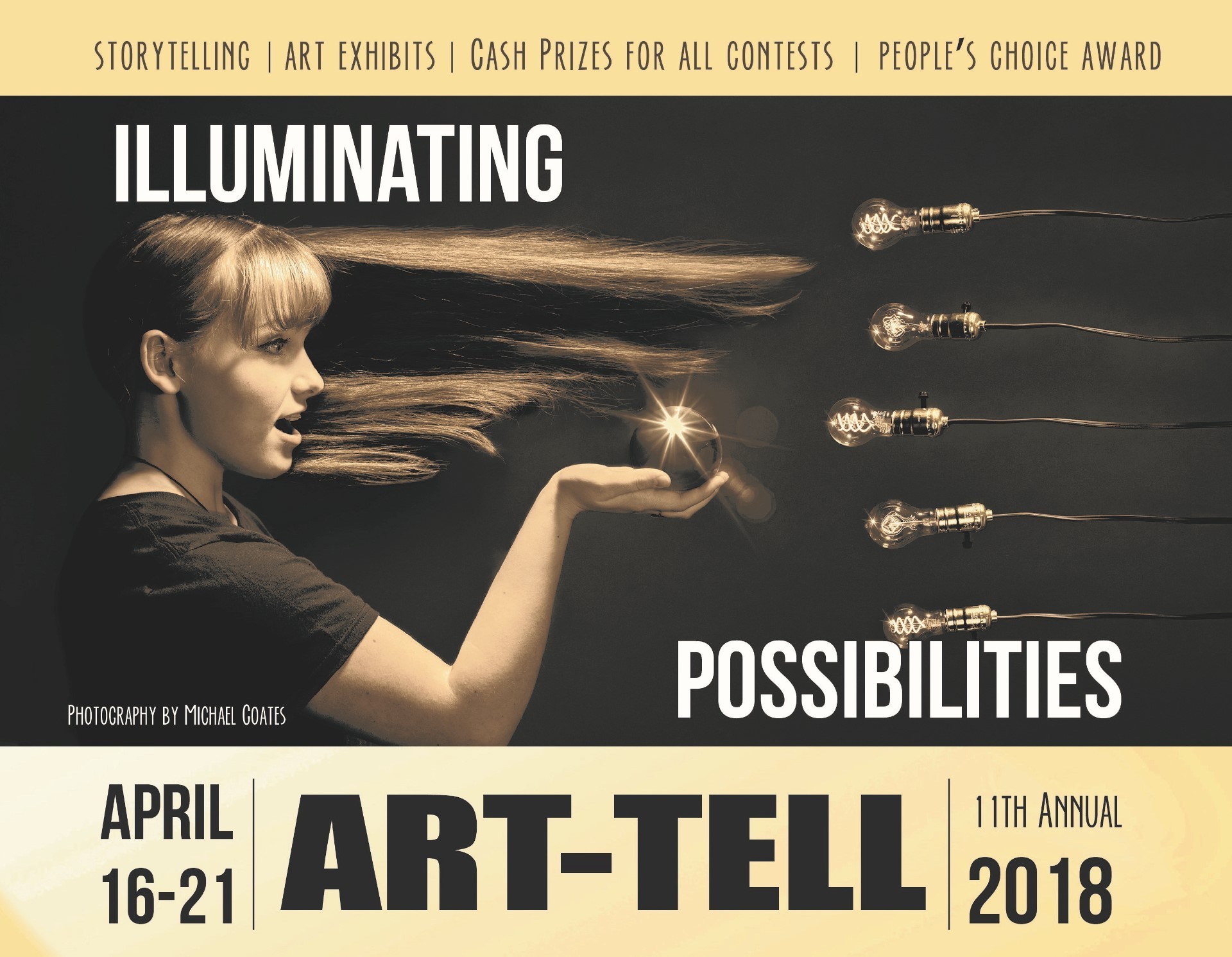 Come join us, bring your art in, or come to look and be inspired by local artists.
A variety of mediums welcomed.

Entry fee only $5 for each piece of art work.

Cash prizes for winners in both professional and amateur categories.